PlayerUnknown's Battlegrounds (PUBG) Mobile; developed by LightSpeed & Quantum Studio, owned by Chinese company Tencent; released in March 2018 as one of the biggest games in the Indian gaming industry. It quickly took over the market, leaving its rival Battle Royale games like Garena Free Fire and Rules of Survival far behind in player count.
Though the game received accolades from its users and is still regarded as one of the best battle royale games the cause for concern for the local authorities were the game monetization methods and the location of user data storage. As the developers are based in China, all the user data was stored in a server located there. Therefore, the game was banned on September 2, 2020 along with 117 other Chinese apps.
Following are the three major reasons behind the ban on PUBG Mobile in India –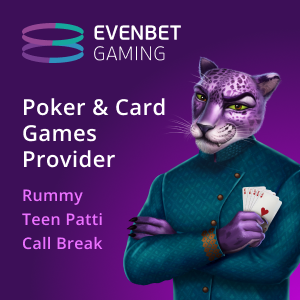 1. National Security Concerns
One of the biggest reasons behind the ban of PUBG Mobile in India is concerns regarding data privacy of users. The servers of the game are located in China, and it was believed that user data was being stolen and transferred to .
The Central Government issued a press release regarding the ban, stating, "The Ministry of Electronics and Information Technology has received many complaints from various sources, including several reports about misuse of some mobile apps available on Android and iOS platforms for stealing and surreptitiously transmitting users' data in an unauthorized manner to servers which have locations outside India."
"The compilation of these data, its mining and profiling by elements hostile to national security and defense of India, which ultimately impinges upon the sovereignty and integrity of India, is a matter of very deep and immediate concern which requires emergency measures," the press release added.
The game was banned under Section 69A of the Information Technology Act, 2000
2. Getting children addicted to in-app purchases
Free-to-play games like PUBG Mobile use in-app or in-game purchase model as an important source of revenue. While PUBG Mobile was not the only game with this method of monetization, it also included Gacha mechanics.
Gacha mechanic in a game is also known as a pull method where players get an opportunity to get a reward from an assorted list. This is also dubbed as the initial exposure to gambling for young players, which in turn can lead to a habit growing up.
An important aspect to note is the in-app purchases in PUBG Mobile were usually made in a way which indirectly promoted the next one. The purchase would give variable in-game currency required to purchase a specific item. This made the players think they needed currency to be able to play the game in a complete manner which encouraged them to do another purchase. This method is used not only by PUBG Mobile, but also by most other modern free-to-play games.
3. Youth committing thefts and acts of violence due to the game
With rising popularity of PUBG Mobile in the Indian gaming sector, several kids were playing the game together and comparing game statistics with each other. The game became a new medium to show off among kids.
With in-game cosmetics, the game started creating disparities among these kids as some were able to purchase them while others were not. Watching other friends paying for in-game items led many youngsters to stealing money from parents.
Several incidents of kids stealing money from parents started surfacing from different parts of the country. People even started betting money while challenging each other to a match of PUBG Mobile.
In more extreme cases, physical harm and loss of life were also involved after parents started to stop children from playing the game. While the game was banned, a similar game called Battlegrounds Mobile India (BGMI) was released only for the Indian market but was banned later after it was found to be a similar game leading to the emergence of similar incidents which caused the Indian authorities to ban PUBG Mobile.