Banned betting website Lotus365 has released another celebrity promotional video on social media. This time it features Tamannaah Bhatia, a popular actress who has also endorsed another banned betting website in the past.
The latest promotional video for Lotus365 shows Tamannaah playing a game which includes a series of questions. She answers all the questions correctly and wins a prize for every correct answer. The actress expresses how she loves winning and moves on to encourage people to play on Lotus365 if they also want to win regularly.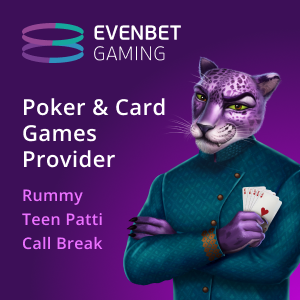 It seems that this time Tamannaah (and even Lotus365) has learnt from her previous mistakes and turned off comments on the post in concern as many people have posted negative comments ranging from how there is no customer support to how some lost thousands and lakhs of rupees to even being called out for promoting an illegal activity.
This is not the first time the actress has promoted the banned betting website. Tamannaah is one of the long-running endorsers for Lotus365 with several promotional posts on Lotus365's and her own Instagram pages.
In another promotional video, she goes on to say that fans can start winning just by registering on the banned betting website. In other words, the actress is referring to the welcome bonus a new user gets.
As mentioned earlier, Tamannaah had been seen promoting another illegal and banned betting website not too long ago. Last year in October, the actress was seen in social media adverts endorsing FairPlay, another banned betting website using the same promotion techniques as Lotus365.
On one of the posts promoting FairPlay, Tamannaah received a number of negative comments on the themes mentioned above. Despite people expressing their displeasure over seeing their beloved celebrities promoting illegal and banned activities, the latter do not seem bothered as we have seen in the case of Suniel Shetty as well who is continuing to promote the same brand even after getting the same kind of response. The government has already asked the citizens not to engage with these platforms as they are banned.
People unsure of which platforms are illegal can check the list here.