Amit Majithia, the operator of offshore illegal betting platform CBTF who was recently arrested by the Dubai National Security Guard, was deported to Thailand yesterday.
Majithia's deportation to Thailand is possibly in connection with his links with the Mahadev Book illegal betting app. He is considered as one of the key operatives for Mahadev Book. In fact, he is said to be a partner of masterminds Saurabh Chandrakar and Ravi Uppal.
Currently, it is unclear when, or if, he will be deported to India and whether the ED was in touch with the UAE authorities for the same. The reasons for his arrest and deportation are not known yet. Incidentally, he is now banned from entering the UAE in future.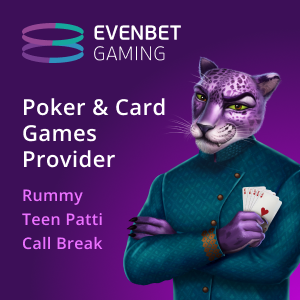 The story so far
Originally from Gujarat, Majithia is linked with several illegal, betting-related transactions since October 2022 to April 2023. Coincidentally, this is the same time-frame when Mahadev Book illegal betting network was uncovered.
After several arrests in the case the ED has concluded that Majithia is very likely to be one of the key operatives considering he already has several illegal betting-related cases registered against him. Notably, the Mahadev Book network has over 60 illegal betting platforms including Majithia's platform, CBTF.
The offshore illegal betting platforms promote themselves through celebrity advertisements and surrogate brands. Now with the increased GST rate for online real money gaming in India, Majithia in an interview said that they will have more opportunity to rope in new users as they do not pay the GST.
Furthermore, he revealed that the restrictions imposed by the government do not have much of an adverse effect on their illegal platform's business as they can use mirror domains and keep their illegal platforms running.