The owner of the illegal offshore betting website CBTF, Amit Majithia, is currently being held by UAE authorities. It is not known why he is being detained. Whether he will be deported to India or if the ED is in touch with the UAE authorities is not clear.
Majithia is also an operative for Mahadev Book illegal betting app. His website, CBTF, and others currently operate under Mahadev Book.
Originally from Gujarat, Majithia is currently hiding in Dubai after several cases were registered against him. The police have identified him, along with many others, linked to illegal betting and transactions of crores since last October 2022 to April 2023.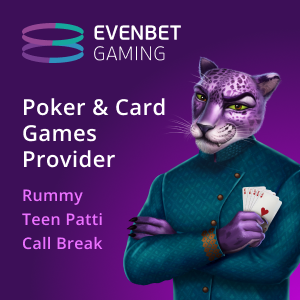 During an interview a few months ago with OTT India, he revealed that he entered the market back in 2011 as a cricket predictor, which grew substantially in 2012. With this, they decided to enter the betting market in 2016 as, according to him, gambling and betting laws were vague in India at the time.
Fast-forward to 2023, Majithia still claims that there is no definitive law against illegal betting in India. Despite that, he says CBTF promotes responsible gambling with the website having multiple warnings. However, the final decision to bet is ultimately on the players.
He also compares gambling and fantasy sports and asks why one is a game of skill and the other is gambling while having almost similar aspects. Even if betting is considered illegal in India, Majithia claims that the majority of customers in countries where it is legal are from India.
Majithia believes if the government makes betting and gambling legal in India, those people playing on offshore platforms will move onto domestic platforms which will, in turn, give a significant boost to the Indian economy as the domestic registered betting firms will have to pay taxes, unlike the offshore entities.
Majithia further said that CBTF also uses celebrities as brand ambassadors for promotion, just like other legal online gaming platforms. In terms of legality, CBTF is registered in Europe and pays an annual fee, unlike some others who are operating without a license.
Speaking on allegations of hawala transactions, Majithia claims that since there is no clarity, the police are also confused and label everything as hawala racket or money laundering.
The CBTF owner explained how marketing for these illegal betting platforms is done, saying that they usually hire marketing agencies who guide them on what they can get away with. In case betting is prohibited in a particular location, surrogate advertising (which is against the regulations in India) could be used, he said.
Regarding the restrictions, Majithia said that they have a minimal effect on any illegal betting website, as the public usually finds a way to bet on them regardless of any ban. Furthermore, he said that the government would rather watch people go out of the country to gamble money rather than legalise gambling and earn revenue in taxes.
Talking about the allegations of illegal betting platforms and bookies fixing IPL matches, Majithia claimed that there is currently no illegal betting platform or bookies who can control events as big as the IPL. Majithia also believes that illegal betting activities will become legal in India in a few years.