E-Gaming Federation (EGF), an organization representing online skill gaming operators in India, announced Anuraag Saxena as its new Chief Executive Officer (CEO), effective 1st November 2023. As the new strategic leader, Anuraag will lead the management and policy advocacy initiatives at EGF and work closely with EGF's member stakeholders "to build a safe, responsible, fair, and transparent environment" for the online skill gaming industry.
Anuraag is a Nominated Member of the National Tourism Advisory Council, a Board member at the Centre for Insolvency and Financial Laws, and has advised corporates and NGOs on their outreach, advocacy, and public affairs. A Chartered Accountant (India) and an MBA (USA), he has spent over two decades with organizations like GE Capital, Prudential Assurance, Deutsche Bank, and Credit Suisse, in senior management and advisory roles.
The federation stated that "his strategic acumen, experience with internationalization, diverse knowledge of emerging industries, and deep-rooted understanding of government affairs" will be key in navigating EGF through the ever-changing landscape of the online skill gaming sector. Moreover, Anuraag's work has been featured in the Washington Post, BBC, The Diplomat, Times of India, Financial Express, Sunday Guardian, The Organiser, and SPAN.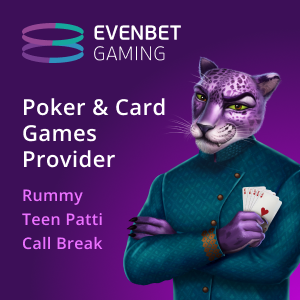 Commenting on his appointment, Anuraag Saxena, CEO of EGF, said, "The Indian online skill gaming industry is both dynamic and challenging, and there could not be a better time to be in this rapidly evolving sector. We are deeply enthused by the Hon'ble PM Narendra Modi's clarion call for the AVGC sector to emerge as critical to India's digital future and economic progress. It is a great time to build the online gaming ecosystem while encouraging responsible gaming. I look forward to working with varied stakeholders and continuing to build on the strong momentum of EGF."
"We are excited about Anuraag joining EGF and leading the Federation into the next chapter of its development. His strategic knowledge and proven track record of delivering transformation programs make him a formidable force for the organization. With his transformational leadership and credibility as a policy thought leader, EGF is poised to scale up its contribution to the Indian online skill gaming industry," said Malay Shukla, Secretary of EGF.
In his previous roles, Anuraag has co-founded a crowdsourced heritage-recovery platform; and brought the 'World Toilet Summit' to partner with the Swacch Bharat initiative in India in partnership with WTO, multilateral agencies, and the Govt. of India.