The Enforcement Directorate (ED) announced today that it carried out search and seizure operations at 25 locations across the country for alleged forex violations by illegal offshore betting platforms. The raids were conducted under the provisions of FEMA, 1999 in Delhi (11), Gujarat (7), Maharashtra (4), Madhya Pradesh (2) and Andhra Pradesh (1) on May 22 and 23.
The illegal offshore gambling platforms in concern are registered in Curacao, Malta and Cyprus. Interestingly, they all are linked to Indian bank accounts which are opened in the name of proxies having no connection with online gaming.
"The amount so collected from the public through gaming websites is then routed through multiple bank accounts and finally remitted out of India by mis-declaring the purpose of remittances against the import of services and goods. Remittances out of the income from racing, riding, etc. or any other hobby are not allowed under the provisions of FEMA, 1999," ED said in a press release.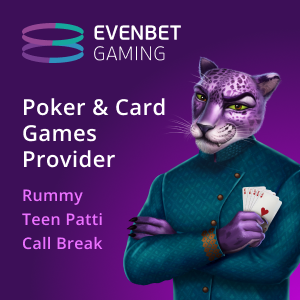 The search and seizure operations conducted included premises of many hawala operators such as Neeraj Bedi, Arjun Ashwinbhai Adhikari, Ashish Kakkar, Abhijeet Khot and other persons and firms associated with them. The operations led to the seizure of various incriminating documents, electronic devices and monies as outlined in a tweet by ED shared below –
During the searches include various incriminating documents, electronic devices, Rs. 19.55 lacs in cash, US$2695 and 55 bank accounts have been seized/freezed.

— ED (@dir_ed) May 24, 2023
The ED also shared details about their modus operandi. Certain key persons involved in the operations have opened hundreds of companies in the name of their employees in order to layer and send remittances amounting to Rs 4000 crore approximately, misrepresenting as payments relating to import of goods and services.
The ED also found and seized a number of Aadhaar cards and PAN cards which were used to establish the companies in concern along with office stamps and mobiles linked to the bank accounts. The key persons were found to be using fake names to hide their true identity. They were also found to be using international virtual mobile numbers for instant messaging apps such as Telegram, Whatsapp, Signal and others.
To avoid getting intercepted by enforcement agencies the key persons were also found to be using remote-based servers and laptops which were then controlled through remote access tools such as Team Viewer, Anydesk and others, reported Hindustan Times.