The Goa government was recently spotted hiding casino advertisements from the delegates arriving for the G20 Summit, despite the state pushing casinos prominently. All the casino branding in Goa were seen covered with cloth pieces amidst the G20 meetings.
Over 180 delegates from 19 G20 member nations, 10 invited states, and 22 international organizations will attend the sessions in Goa, according to the Ministry of Health and Family Welfare.
Speaking on the situation, former Panaji Mayor Surendra Furtado said, "The purpose was to conceal the names of the casino operators so that the influence of the casinos on the Chief Minister Pramod Sawant led government would not be noticeable to the G20 delegates," according to National Herald India.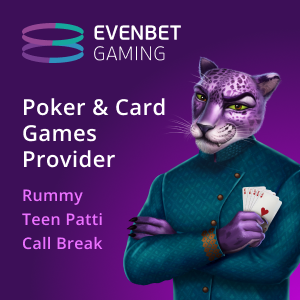 Furtado further criticized the BJP government for supporting the casino while, at the same time, not recognizing them for national and international events despite many state legislators being close with these casino lobbies. "I am confident that the world understands that the Goa government depends entirely on casinos for its survival," he added.
In order to legalize casinos in the Union Territory, the administration first proposed amendments to the Goa, Daman, and Diu Public Gambling Act of 1976, but the first ever offshore casino was not established until early 2000s. The first casino "Casino Carnival" was launched in 1999 on the Mandovi River, but was later moved onshore.
'What are you ashamed of showing to the delegates?' — Joel Andrade
Goa Pradesh Youth Congress President Joel Andrade said, "Is a casino industry-sponsored Panaji only for the local Goans to see? What are you ashamed of showing to the delegates? Why cannot there be the same parameters for Goans and visitors."
Currently, there are six offshore casinos and 10 onshore casinos operating in Goa. Onshore casinos are anticipated to grow in quantity, but the Goa cabinet has restricted the activities of offshore casinos.
Since 2012, the casino business has brought in more over Rs 1,277 crore for the state coffers, according to Chief Minister Pramod Sawant, who spoke before the state parliament in 2021. Currently, recurrent costs at onshore casinos in Goa range from Rs 10 crore to Rs 40 crore, while recurring fees at offshore casinos range from Rs 25 crore to Rs 40 crore.