Yudiz Solutions Limited has filed its draft red-herring prospectus (DRHP) with the National Stock Exchange's NSE Emerge for an initial public offering (IPO). It is noteworthy that Yudiz is involved in plethora of networks including artificial intelligence, blockchain, metaverse, and game development.
If the draft prospectus is approved, it will become the first-ever company from the blockchain industry to get publicly listed in India. The company has stated that it intends to develop new products and technology, work on enhancement, branding, and marketing with the funding generated from the IPO.
According to Live Mint, Yudiz is set to offer a fresh issue of 27,17,600 equity shares to the public. After Nazara Technologies this will be the first listing in the gaming space on the NSE.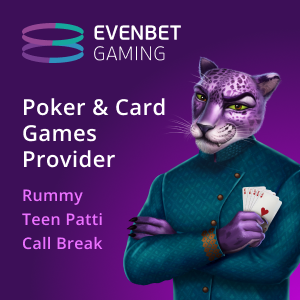 Speaking of the company, it has shown an emerging presence in the Indian market ever since its incorporation in 2011. Yudiz's headquarters is located in Ahmedabad, and the founding team comprises MD Pratik Patel and CEO Chirag Leuva, whereas, Bharat Patel holds the position of chairman of the corporation.
Suraj Chokhani, founder of Ability Games, is also the key promoter for Yudiz Solutions Limited. Additionally, the company has a strong team of over 400 employees, and has delivered over 6,000 projects for several clients spread across the globe.
Narnolia Financial Services Limited will act as the merchant banker as well as the lead manager to the issue.
In the company's official statements, it has been disclosed that Pro Legal Solutions and Longview Research and Advisory Services, New Delhi-based IPO Consultants, are the advisors to the issue.
The stock exchange will now conduct its due diligence following the company's draft filing.