raids at Goa casinos now led to the Enforcement Directorate (ED) seizing the CCTV footage. Along with this, financial records from the gambling establishments for further investigation have also been seized.
The initial raid was conducted after ED received information regarding black money transactions in some casinos in Goa. It was also suspected that they have links with several politicians and infamous personalities.
Some operators have extended their full support to ED on the matter and have assured to provide required information. As per Gomantak, the intelligence agency has also taken statements from staff members as well as visitors at the sites.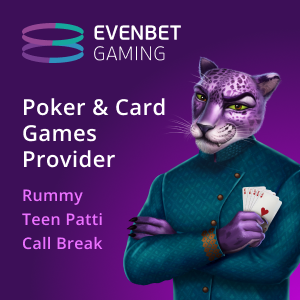 ED is also reportedly working with the Goa police on the matter. The initial raid did create a panic among the operators, but the matter is quite now with ED continuing their work of identifying potential black money transactions.
Casinos especially the legal ones like in Goa are an easy way for black money transactions, ED suspects that politicians and businessmen might be using that to further influence the election results.
Casinos suspected to be operating online
As of now, ED raided four casinos including Cadillac Casino situated within Double Tree Hilton. It is worth mentioning that online casinos are an illegal activity in India. Despite this, ED received a tip that some of them were running an online business parallelly. This led the ED to raid the sites, and unveil the reality.
ED believes that these casinos might be using online business for the said activity. It further leads to injecting black money into official currency to launder it and pay other people as a way of winnings.
More details on the matter are expected to be revealed after bust concludes.