1xBet, one of the infamous illegal offshore betting websites plaguing the Indian market, has now gone one step ahead in promoting its surrogate brand 1xBat despite multiple warnings and advisories.
The latest promotion was spotted at a metro station in Hyderabad with large ad banners covering the train coaches, featuring popular cricketers Kieron Pollard, Dwayne Bravo and Faf du Plessis. Notably, this promotion comes during the ongoing cricket World Cup when attention from the fans on the sport is immensely high.
The advertisement is luring in people with taglines such as 'Support your team with 1xBat'. However, the only thing people would be supporting here is an illegal betting platform.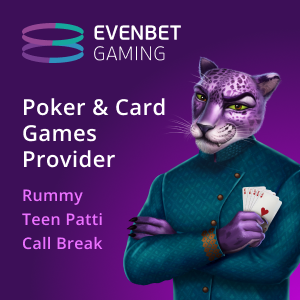 Celebrity adverts, joining bonuses and fake promises of providing huge bonuses are some of the examples of attracting gullible people. In most recent days, these illegal betting websites have been promoting 'no GST and TDS' owing to the recent GST policy changes.
Surrogate brands for these illegal betting websites try and redirect people to their respective betting website. The government has been banning these websites, however, with no success as they make a comeback through mirror domains within a few hours.
Nevertheless, the government has recently announced plans to introduce new norms under the Information Technology (IT) Rules. This will force advertisers and other intermediaries to adhere to the Code of Advertisements, hopefully stopping promotion of these surrogate brands.
Not only India but neighboring counties like Sri Lanka and Pakistan are also facing similar issues. It is to be noted that most of the time, illegal betting websites usually ramp up their promotion around major cricket tournament.
Many celebrities who have promoted these brands are facing no action as of now. With the upcoming rules it is expected that such blatant promotions will hopefully come to an end.