With illegal betting and gambling advertisements being rampant across different mass media, the government is set to introduce new norms under the Information Technology (IT) Rules. The norms will make it mandatory for publishers to adhere to the Code of Advertisements.
The new mandate is said to be made a part of 'Code of Ethics and Procedure and Safeguards In Relation to Digital Media' under IT rules. Also known as Digital Media Ethics Code Rules, it is intended for producers of online curated content as well as publishers of news and current affairs.
"The new norms under the digital media guidelines will mandate that advertisements should not go against the advertising code. We are going to soon release it," said a senior government official as quoted by Moneycontrol.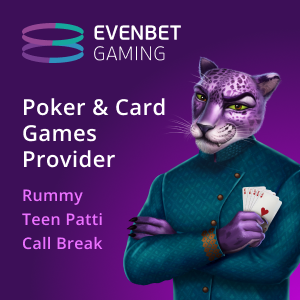 Efforts have been made previously by the Ministry of Information and Broadcasting (MIB) through multiple advisories, warning media outlets, OTTs and Cable TV service providers to not air illegal betting advertisements. However, the issue still persists.
As only guidelines have been issued so far, it has been seen that it is often easily overlooked. However, the addition of the new mandate under the IT rules will make it harder to air illegal betting advertisements.
The government also holds the authority to block content, warn or take strict actions against restricted content under the Digital Media Ethics Code section of the IT Rules.
While the rules are expected to be implemented soon, the Centre did try to curb these illegal activities with the Ministry of Electronics and Information Technology (MeitY) banning over 200 domains earlier this year that included over a hundred illegal offshore betting websites.
Despite that, these illegal betting websites can easily change domains within few hours and start operating as usual. A sound tactic to counter these illegal betting platforms could be to create awareness through adverts in various media outlets.