Retired cricketer and Rajya Sabha MP for AAP, Harbhajan Singh, has also teamed up with a surrogate brand for illegal betting website 1xbet. In a recent post on X, the former sportsman announced teaming up with 1xbat.
With the recent crackdown on their promotions for illegal betting platforms directly, offshore betting companies like 1xbet and others are now using their surrogate brands and hiring celebrities and influencers for promotion.
In this case, 1xbat, posing as a front for sports news, is trying to lure in users to their original website for betting on various sports activities. These websites entice people with various offers like deposit bonuses and a false sense of security of their money.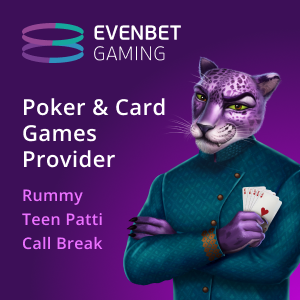 The government has already labelled them as illegal and banned several domains. Despite that, the illegal betting website keeps changing domain and continues its operation as usual.
Last month, another India cricketer, Suresh Raina, was also spotted promoting the same offshore betting platform through its surrogate brand. Both Raina and Harbhajan have millions of fans across the country, many of whom are easily influenced through their adverts.
People, however, are not as naive as they used to be and have thoroughly criticised Harbhajan for partnering and promoting an offshore illegal betting brand. Here's what people have to say –
As a member of parliament, I believe it's inappropriate to endorse such apps. While betting is legal in Australia, I have not witnessed any government official actively promoting it.

— Navaldeep Singh (@NavalGeekSingh) September 19, 2023
Bhajji, please do not promote these things…

— Narendra Modi (parody) (@narendramodi247) September 19, 2023
Scam alert ‼️ don't believe this guys

— Ex. Capt 🇮🇳 (@Yadavcasm) September 19, 2023
The government in the last few months was also seen struggling, especially after the announcement of new online gaming rules in which the minister of state for electronics and IT, Rajeev Chandrasekhar, announced the plan to form SROs for regulating the online gaming sector, but even after six months of delay, no news on the SROs was available.
However, Chandrasekhar recently revealed that MeitY will be announcing SROs for the online gaming sector along with the new framework for online gaming that is likely to curb these illegal betting platform adverts by the end of September 2023.