With the Enforcement Directorate recently filing a 197-page chargesheet against 14 Mahadev Book illegal betting operatives at a special court, various names have come out in the probe. The whole gang of people accused in the racket has been scamming people out of crores of rupees.
During the investigation, the police and ED booked some major operatives that were working behind the scenes. The ED also seized Rs 417 crore from various hawala channels that were being used to transfer money earned through illegal betting.
Out of the 14 mentioned in the chargesheet, 9 of them are still wanted by the police and are currently absconding. Let's have a look at some key operatives of this illegal betting network –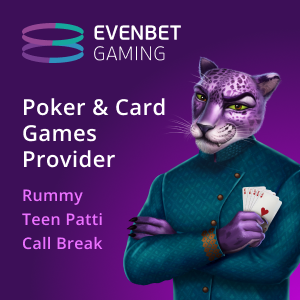 Saurabh Chandrakar
Pegged as the mastermind of Mahadev Book illegal betting network, Saurabh Chandrakar is originally from Chhattisgarh. While working as a juice seller, he started out as a local bookie. He paced his operations into running Mahadev Book, which has over 60 illegal betting apps under its umbrella network.
As of now Chandrakar is hiding in Dubai which is also the base of operations for Mahadev Book. His movement is now highly restricted as the ED is working with international authorities to cooperate and bring him back to India as per reports.
Ravi Uppal
Another major operative second only to Saurabh Chandrakar, Ravi Uppal is right-hand man and co-owner of the Mahadev Book illegal betting app. Uppal primarily works with the police and politicians to keep the illegal business under the rug. He is also hiding in Dubai alongside Chandrakar.
Uppal is known to facilitate funds as bribe to high ranking officials to ensure that no actions are taken against Mahadev Book. As per his recent claims, he runs a construction business in Chhattisgarh.
Chandrabhushan Verma, Satish Chandrakar, Anil and Sunil Damani
These four were booked by the ED back in August and played a crucial role in the entire operation of Mahadev Book in India. ASI Chandrabhushan Verma, a police officer, was facilitated funds which were used to bribe other highly-ranked officials.
Satish Chandrakar, a relative of Saurabh Chandrakar, was keeping in constant touch with the masterminds in Dubai and overlooking the operations. He also worked to deliver the bribe money to bureaucrats and politicians.
The Damani brothers, Anil and Sunil Damani were key operatives that were helping in moving the money through hawala transactions. Both run a petrol pump and a jewellery shop, which also acts as a front for their illegal operations. Police suspects transactions worth over Rs 55 crore from these activities.
Yashodha, Punaram and Shivkumar Verma
ASI Verma was not alone in his deeds as ED investigation revealed that Yashodha Verma, his mother-in-law, set up a money laundering firm. The firm named Aditya Trading Company which was a front to launder proceeds of crime.
Aditya Trading Company was involved in trade of grain and rice. However, upon closer look by the officials, it was found out that the whole operation was used to cover Mahadev Book operatives' bogus transactions.
His father Punaram Verma alongside father-in-law, Shivkumar Verma are partners in another firm named Shrijan Associates. This firm also received illegal funds marked as legal transactions.
Vikas Chaparia
A close aide of Chandrakar and Uppal, Chaparia helped in facilitating the Rs 200-crore wedding preparations for Chandrakar. Previously working as a small-time stockbroker from Kolkata, he was also found to be investing in stock market on behalf of Mahadev Book masterminds.
Currently absconding, the police has also issued a lookout notice against Chaparia. He is believed to have acquired citizenship in Vanuatu like Chandrakar and frequently meets them for unlawful activities.
Vishal and Dheeraj Ahuja
The travel arrangements for people attending the wedding of Mahadev Book mastermind. These included family members, business associates, guests, and celebrities promoting illegal betting platforms. The Ahuja brother facilitated arrangements for all of them to and from Dubai.
Not only the wedding, both brothers also arranged travel for many previous events of Mahadev Book operatives in the UAE. Similar to others, the transactions for tickets were done through fake bank accounts.
Pawan Nathani
Working with Ahuja brothers, Nathani played a crucial role in providing fake bank accounts. Not only these bank accounts were used to book tickets, they were also used to facilitate the daily operations.