A man claiming to be Shubham Soni, one of the alleged key operatives of the Mahadev Book illegal betting app scam, has now released a confession video claiming that he is the mastermind of the illegal betting network and also possesses evidence that Chhattisgarh CM Bhupesh Baghel is involved in the matter.
The video was released by BJP's central media convener Siddharthnath Singh which showed Soni confessing and claiming that Baghel had instructed him to go to Dubai and set up the illegal betting business there. He also claimed that Saurabh Chandrakar and Ravi Uppal work for him and are not the owners.
However, Soni further claimed that despite providing bribes, his men would always end up in jail. To address this, Soni said he came back from Dubai and worked with a person named 'Verma Ji' and Girish Tiwari who set up his meeting with SP Prashant Agarwal and CM Baghel who was on call.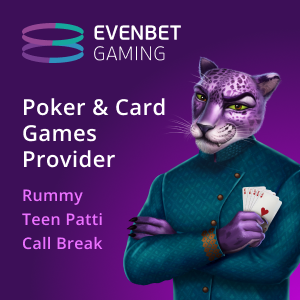 Soni said the details regarding all the transactions conducted between people involved in the matter have been mentioned in his official statement. Post the meeting with Agarwal, Soni claimed that he gave Rs 508 crore to Baghel and others to take care of the legal issues.
It is to be noted that Baghel has been accused by the Enforcement Directorate of receiving over Rs 500 crore as bribe for helping the Mahadev Book illegal betting network to continue their operations. Along with him, there are speculations that his political advisor Vinod Verma and family members are also involved in the matter.
"Accused Shubham Soni sitting in Dubai has narrated the entire story of the Mahadev app in this video about who is connected to this betting app. He has clearly said that CM Baghel, his son Bittu, his political advisor Vinod Verma and an IPS officer were involved in this syndicate. Baghel has no moral right to remain on the post even for a minute," said an MLA from Uttar Pradesh.
CM Baghel responds to Shubham Soni's allegations

Chhattisgarh CM responded to Soni's allegations on Monday, November 6. In a press conference addressing the contents of the video, Baghel said everyone in Chhattisgarh knows that the actual masterminds of Mahadev Book are Saurabh Chandrakar and Ravi Uppal. He claimed that all of this is just a ploy by the BJP to win the assembly elections.
The ED, in their release, has dubbed Soni as a promoter, but the next day onwards everyone started labelling him as the owner and Chandrakar as his worker, the CM said. Baghel remarked that it was surprising to see Soni spend over Rs 250 crore on his worker's wedding.
Baghel further said that the man, who claimed to be Soni, also made several cuts and edits to the video which shows that this is just the opposition's plan to tarnish his reputation with fake allegations.
Congress to approach Election Commission
In another latest development, ANI reported that the Congress is set to approach the Election Commission regarding the Mahadev Book matter.
"The way the ED has taken action and released a press release, it is against the Model Code of Conduct," said Baghel.