Online social gaming platform WinZO has announced collaborations with several educational institutions across Telangana with an aim to promote and develop talent in the gaming industry along with enabling innovation and entrepreneurship.
Among the top institutions that WinZo has partnered with include the Indian School of Business (ISB) and the International Institute of Information Technology Hyderabad (IIIT Hyderabad).
Speaking on these partnerships, co-founder of WinZO, Paavan Nanda said, "WinZO is excited to partner with Telangana's premier institutions in our shared mission to foster gaming talent and drive innovation through collaboration and impactful action oriented approach".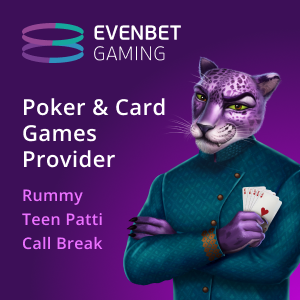 "We believe that by harnessing the collective potential of Telangana's top talent and our $50 million fund, mentorship, and access to 175 million userbase, we can propel India's gaming sector to new heights. Together, we're shaping a future where gaming stands as a significant contributor to India's exports and global prominence," Nanda added.
WinZO is currently hosting 'Open House' investment and mentorship sessions in the ongoing Indian Game Developers Conference (IGDC) in Hyderabad where participants from partnered colleges can pitch their ideas to secure funding.
Along with funding, the company also plans to provide students with mentorship from professionals on fundraising, customer acquisition, monetization, and gaming engagement along with knowledge on how to create a global gaming company.
With gaming emerging as one of the leading sectors in India, the company plans to further improve gaming talent and innovation to increase the economic growth within the state. Notably, WinZO is already one of the biggest gaming firms in India.
Earlier this year in June, the company crossed 40 billion microtransactions in free-to-play games on its platform. Interestingly, an estimated 90% of the users on its platform are from tier II and tier III cities.
Moreover, WinZO announced its plans to expand globally, getting set to launch its platform in Brazil with an investment of $25 million. This development is expected to further help the Indian game developers to showcase and distribute their games globally.