As the breathtaking action continues in the ongoing Indian Premier League, it is seen as an excellent opportunity for cricket betting and gambling apps to promote their platform to the Indian audience. In an attempt to break news about the illegal operations and reality of these apps and platforms, YouTube channel named "Soch by Mohak Mangal" made a video on the same.
Another story about the video is that it was taken down by YouTube India, hours after it was uploaded with an explanation that the video and channel promotes illegal betting and gambling activities. However, Mohak Mangal requested the platform through a tweet, and the video was made available for the viewers with a confirmation that it was only research-based educational video.
Celebrities chasing money over ethics
In the video, Mohak talks about the difference that exists between Games of Skill and Games of Chance. The intro says how one of the most popular Indian cricketers – Yuvraj Singh was involved in promoting 1XBET in an advertisement that aired during the recently concluded Asia Cup. Apart from the 41-year-old, many popular celebrities like Rajpal Yadav were also spotted endorsing these offshore brands.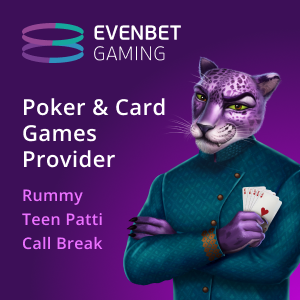 Growing cricket industry in India
With Cricket being ever-increasing in its popularity, entrepreneur Ashneer Grover also entered the fantasy cricket space with his latest venture CrickPe. Apart from CrickPe, this space already includes unicorn startups MPL and Dream11, of which the latter is also among the few profit-making startups in the country. However, the court has ruled these platforms as Games of Skill, and thus, operate legally across India.
Game of Luck vs Game of Chance remains a debate
In the case of online betting and gambling apps, they involve luck and chance and also have only a binary outcome, and thus have been declared as void by the court of law. Much to the contrary, these apps continue to operate in India through offshore operations, registering themselves in the Caribbean islands, where the taxes and prohibitions are limited.
Throughout the video, Mohak also exposed that the offshore sites lure their customers with bonus cash on sign-up and their cash deposits, which leads to their addiction towards the platform. Similar to alcohol and tobacco brands, betting apps also guise themselves as news websites or sports blogs and advertise in print and digital media with celebrity endorsements, in the guise of duping as legal platforms.
Ministry of Information and Broadcast demands clarification
Not only endorsements, these platforms also hold sponsorships to various cricket tournaments such as illegal site Betway being the title sponsor for SA20 2023. Owing to these amalgamations, the Ministry of Information and Broadcasting also asked for clarifications from streaming platforms, cricket boards, and influencers who endorse these brands, only to hear no reply from them.
Now since the games of skill are completely legal, betting companies have also started providing features of fantasy sports in their app, which makes it difficult for government to check for these platforms being illegal.
State Governments fail to pass ban on offshore sites
Another possible reason for betting companies operating illegally maybe because of the authorities separately held by each state, wherein some states like Sikkim and Karnataka have strict laws against them while other states do not pay much attention to its gambling and betting laws. Since, the central authorities have failed to take control, these offshore platforms tend to operate without much fear.
It has already been observed that betting and gambling is an addictive aspect, where not only financial losses, but losses of lives are also experienced in states like Tamil Nadu, where the bill on Online Gaming Ban is not being passed by Governor RN Ravi with a reason that the state does not hold Legislative Competency to pass the bill.
Now since the state of gambling is ambiguous in the country, it remains a debate whether there will ever be a complete ban on these sites through strict regulations by the central and state governments.