Ahmedabad-based blockchain, AI, and game development firm Yudiz Solutions unveiled its latest virtual reality (VR) combat shooting game project at the India Mobile Congress 2023. The company has teamed up with telecom operator Vodafone India (Vi) to showcase the potential of 5G and VR in the gaming sector.
The game will provide intense combat scenarios with players being able to cast their POV on a TV screen to share what they are experiencing with others.
The partnership appears to be synergistic as Yudiz Solutions provides varied gaming experiences and Vi makes it possible for people to enjoy it together through its 5G network.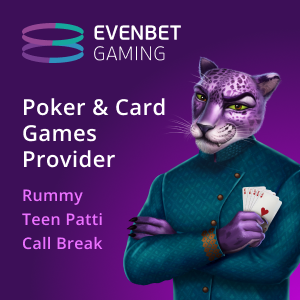 The upcoming VR combat shooting game is also a glimpse of the future of gaming. The 5G tech can provide users with seamless low latency gaming experience while VR gaming will help people get immersive real-time interactions in a shared instance.
"We are thrilled to partner with Vi on the VR combat shooting experience and showcase a cutting-edge gaming adventure that pushes the boundaries of VR. This collaboration with Vi doesn't stop at one game," said Bharat Patel, chairman and director of Yudiz Solutions.
"It is a revelation of how 5G can revolutionize not just gaming but also AR and VR experiences, ushering in a new era of interactive entertainment. It opens doors to a realm of possibilities, and we are excited to contribute to the future of immersive gaming," he added.
Meanwhile, Yudiz Solutions had recently listed on NSE Emerge in August, with the IPO seeing an over-subscription of more than five times. Also, the company had revealed in July that it intended to spend Rs 12.3 crore out of the IPO proceeds for expansion and acquisitions in India and abroad.