Latest GST notices to real money gaming firms are now making noise among the industry stakeholders. One after another, the RMG industry is being bombarded with problems. Founder of online fantasy gaming platforms CrickPe, Ashneer Grover also shared his views and disappointment on the matter.
Taking his views on 'X', Grover questioned the thorough process of people running the tax department. He says that the ultimate goal is to harass the businessmen. He said that neither the firms will pay taxes, nor the government will collect these taxes. Furthermore, Grover said that only lawyers will make money out of this move.
Grover then calls the case as "retrospective tax" where the government issued the notice that the tax originally was on 28% on full face value. "Were the officials asleep if this much tax was pending from the last 10 years?" he asks.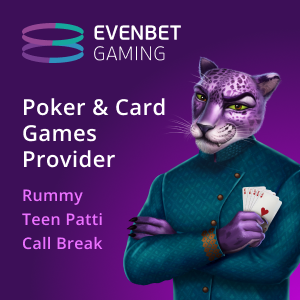 He further took a jibe at India's political parties, viz., Congress and BJP. Grover claimed that despite a change in political parties, nothing has changed in the country. He says that at the time of Congress' governance, retrospective taxes were claimed against Vodafone. While now the BJP Govt is using similar tax practices against gaming firms in the country.
₹55,000 crore GST demand ! I am intrigued ki Tax vaalo ke dimaag mein kya chalta hoga aise notice bhejte samay. The only explanation is – kuchh nahi. Monopoly ki game chal rahi hai bas. Na koi tax dega itna – na Sarkar ko milega. Milegi sirf vakilo ko fees jo SC mein ise… pic.twitter.com/BB1b9g3R4E

— Ashneer Grover (@Ashneer_Grover) September 26, 2023
Finally, Ashneer Grover has requested the Finance Ministry to address the issue. He also adds that the current situation is nowhere feasible to help India reach its target of $5 trillion economy.
GST demand notices to soon cross 1 lakh crore mark
This comes in the light of recent tax notices to a few online gaming firms. The amount has already crossed Rs 50,000 crore mark and industry experts believe that it will cross the 1 lakh crore mark after the renaming 30–40 firms also receive their tax notices.
Dream Sports was one of the companies that was recently handed the tax notice by the Directorate General of GST Intelligence (DGGI). While the amount is speculated between 25,000-40,000 crore, the company has filed a writ petition in Bombay High Court regarding the same.
The GST council is also holding the 52nd council meeting at the Vigyan Bhawan in New Delhi on October 7. Notably, the ongoing matter of 28% GST on full face value along with the tax notices will also be discussed. However, additional details regarding the GST Council's meeting are currently awaited.