Celebrities endorsing illegal gambling brands alongside legal gaming websites is blurring the lines between what is legally permitted and what is illegal in the country. Bollywood actor Shahid Kapoor who is brand ambassador for online poker website Pokerbaazi brand is also a brand ambassador for illegal offshore gambling portal Khiladi.com.
Celebrity endorsements often trick the audiences, as they assume illegal gambling sites to be legal. Such promotion is also in violation of the Guidelines for prevention of Misleading Advertisements and Endorsements for Misleading Advertisements, 2022 released in June.
Online gambling, when endorsed by a celebrity, increases the chances that youngsters exposed to such advertisements will give it a try, according to a survey by researchers from IIM Rohtak. This can have even more negative impact when the same celebrity endorses a legal gaming website as users tend to associate the illegal gambling website in same way as the legal gaming website.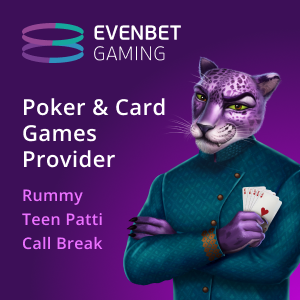 The illegal gambling portals operate through shady structures while gaming portals like Pokerbaazi are incorporated in India and pay taxes to the government. Most of the offshore gambling companies are incorporated and located in foreign countries such as the United Kingdom, Malta, Curacao (Netherlands), UAE, South Africa, Costa Rica etc.
AIGF pegged the GST evasion by illegal gambling portals at INR 10000 crore for past three years.
Recently, the Ministry of Electronics and Information Technology (MeitY) banned around 200 domains of websites relating to illegal online gambling services and Chinese loans apps. These platforms were all offshore companies operating illegal chance games of which many are promoted by celebrities including Mithali Raj, Mary Kom, Nawazuddin Siddiqui, etc.
While one can argue that there is need to sensitize the celebrities on kind of games legally permitted in the country and the illegal ones, the promotions appear to be with the knowledge of celebrities on the product they are promoting with ethics bartered for money.