Online betting and gambling sites continue to display their muscle as crafty operators find ways and means to exploit mass communication mediums to display their attractive offerings. With the high-octane IPL round the corner, the audacity is slowly turning into a storm of arrogance and cheek.
India's leading media houses continue to accept advertisements from offshore online betting and gambling companies, knowing fully well that the Information and Broadcasting ministry is loath to such display in public space. Ethics have been seriously compromised in return for premium rates that these offshore betting companies are prepared to dole out for front-page adverts.
Betting and gambling operators have also found an easy gateway to steal eyeballs — sports. Several football teams participating in the India's premier football league, the ISL, are wearing the logos of betting companies on their chest. For example, Bengaluru FC, run by the JSW Group, has tie-up with the Cyprus-headquartered Pari Match, an extremely profitable betting site that sucks crores out of India without paying any tax to Indian authorities.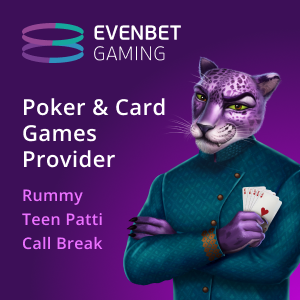 The gaps in the legal system and the passiveness by the law enforcing agencies have provided a trouble-free ecosystem for these offshore betting sites to operate with nonchalance. In India, Bollywood and sports (read cricket) are the biggest attractions for the common man. Both movies and cricket involve mega bucks and therefore always draw the attention of bookies, gamblers and fixers. Offshore betting companies are the latest to exploit this bandwagon because it has all the elements associated with fraud and laundering.
Interestingly, top celebrities from the Indian film world and sportspersons, much respected for their ideology and ethics, continue to endorse these gambling websites like Fairplay. Faces of a Mary Kom, Mithali Raj or AB de Villiers instantly generate a trust factor and the offshore sites have exploited this weakness very well as digital ad companies AdOnMo display them openly in residential societies in major cities of India.
Money clearly is talking. A very famous host of a comedy show has been openly asking people to play 'jua' so that the platform owners become rich and he gets more invites to conduct such lavish parties in jazzy destination like Dubai. A fugitive Indian operator that runs a popular betting site named after an Indian deity, even has the temerity to invite some of India's top Bollywood stars to his wedding. Appearance rates are in crores. While it is understandable that celebrities make massive compromises in return for huge pay checks, what is worrying is that sports organisations, knowingly or unknowingly, are becoming soft targets.
In recent weeks, Bangalore Open, an ATP Challenger event run by the Karnataka State Lawn Tennis Association, signed a three-year partnership with DafaNews as title sponsors. DafaNews is a surrogate news website. Dafabet, based in the Philippines, is its betting and gambling wing. Betting companies running sports news websites is now the most common surrogate form of attracting gullible consumers. These websites continuously change domain names to dodge IT bans ordered by the Indian government. The system is, knowingly or unknowingly, too sloppy to book and punish these sites.
The list of these 'unholy' alliances is long. Almost every team that participated in the recently-concluded South African T20 (SA20) had a tie-up with a betting or gambling site. The title sponsors of SA20 were Betway, a leading overseas website that is well-known in India. Betway streamed its TV commercials on Indian TV networks like SONY and STAR until the ministry enforced an advisory to stop them.
These IPL-linked SA20 teams were owned by the same franchises that have stakes in Mumbai Indians, Sunrisers Hyderabad, Delhi Capitals and Kolkata Knight Riders. In India, the SA20 was live broadcasted on Sports18 platform and live streamed on Jio Cinema app. The I&B ministry, knowingly or unknowingly, never objected!
The upcoming Legends League Cricket (LLC) in Doha, which will have, knowingly or unknowingly, several former Indian superstars like Suresh Raina, Irfan Pathan, Gautam Gambhir, Harbhajan Singh, Robin Uthappa et al in action, will have a betting site – Skyexch – as title sponsors. The now retired Raina has previously endorsed a betting site whose advertisements ran on a popular cricket website for weeks. The LLC Masters, as the tournament is being called, has STAR Sports and Dream11 as two of its associate partners.
Dream11's association with a tournament that has an offshore betting site as its title sponsor is confounding. When the Indian online gaming system is up in arms with offshore betting and gambling sites and Dream11 is reckoned as one of the leading voices for 'skill-based' games, this association with Skyexch LLC looks odd. It reeks of double standards. And this disease of double standards is not restricted to just platforms but some well-known internet and mobile associations who are in bed with betting companies.
But who defines the word 'odd'?
Pertinently, Dream11 also runs a live streaming app called FanCode. It regularly runs cricket matches where betting and gambling apps can be easily seen. FanCode will also live stream the LLC and Skyexch will be its biggest beneficiary. The complex business dynamics and sometimes unholy nexus among online platform owners are thus beyond comprehension.
The battlelines between offshore betting sites and the much-disturbed online gaming operators in India have been clearly drawn in an Instagram reel by popular actress Urvashi Rautela. Endorsing a betting website Lotus365, for it being 'fully licensed' and for its 'trustworthiness', Rautela's opening remarks mock the government's tag line of 'acche din.' She says playing fantasy cricket is a waste of time and good times can only come if you invest in betting and gambling on sports events! Now who has licensed a gambling site in India? And what is the yardstick to measure truthfulness? There are more questions than answers.
The lack of clarity between games of skill and games of chance, an acute lack of awareness among consumers and the propensity to gamble, which is common human nature, have left this entire gaming industry in a mess. The lack of regulations, the massive mistrust among cagey operators, the tendency to bluff the system have added to the quagmire. There is no doubt that the betting platforms are knowingly operating with impunity, the media in its wisdom is raking in the moolah and unknowingly, the common man is being used like guinea-pigs. The government, as of today, remains indecisive. Knowingly or unknowingly.
Soumitra Bose is a senior journalist and writes on online gaming among other things. He tweets @soumitra65. Views are personal.
Photo courtesy: Sportzpics