The Tamil Nadu government this week notified the online gaming ban law for the second time. A similar law was quashed as unconstitutional by the Madras High Court. While so, the central government, earlier this week notified the long awaited online gaming rules.
Union Minister of State for Electronics and Information Technology Rajeev Chandrasekhar on April 14 speaking on Twitter Spaces said that the internet cannot be regulated by states, hence it is "meaningless" for a state government to try and legislate sectors such as online gaming. BJP Deputy Chief Minister in Maharashtra Devendra Fadnavis earlier said states cannot impose a blanket ban on these activities.
Interestingly the states that have enacted laws to ban online gaming for stakes in recent times are all non-BJP ruled barring an exception for Karnataka.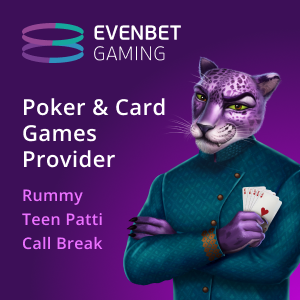 This becomes more interesting when we note that the voices for blanket ban on real money games is from opposition parties. Tamil Nadu ruling party DMK is aligned with Congress at national level.
Nationalist Congress Party (NCP) which until last year ruled Maharashtra as part of a coalition is one of the staunch supporter of banning online real money games.
NCP earlier this year demanded the state government initiate action against several film actors for promoting and advertising online gambling and rummy in Maharashtra.
Ajit Pawar, the former Deputy Chief Minister and current leader of opposition in Maharashtra demanded a law to ban online gaming for stakes recently.
Chattisgarh which is ruled by Congress has recently enacted a law targeting offshore gambling applications. Congress state units have been for sometime demanding laws to ban online gaming for stakes.
Congress ruled Rajasthan has also brought in a draft bill to regulate online gaming for stakes.
Telangana ruled by BRS is first state to opposition is the first state to enact a law banning online gaming for stakes. KCR, the BRS Chief who is eyeing a national role is said to be a staunch opposer of online gaming for stakes.
The issue of banning online gaming for stakes is already a political issue in Tamil Nadu with all parties including this in their  agenda.
Questions of constitutionality of blanket ban aside, one gets a doubt if this issue can bring the opposition parties on same platform in an election year? It may or may not give dividends in elections but a topic for opposition to create some sound around opposition unity?
Earlier this week, DMK supremo and Tamil Nadu CM Stalin citing the delay by governor in approving the online gaming ban bill wrote a letter to Chief Ministers of non-BJP ruled states urging them to pass resolutions for having a time frame for governors to assent to the bills passed by the state legislature. This proposal quickly received approval from BRS Party leaders and other opposition parties.