The Ministry of Electronics and Information Technology (MeitY) notified amendments to the Information Technology (Intermediary Guidelines and Digital Media Ethics Code) Rules, 2021. The rules mainly pertain to the regulation of online real gaming intermediaries and provide for the creation of Self-Regulatory Bodies (SRBs) to certify permissible online real money games and ensure their regulation through certain dos and don'ts such as measures for preventing underage gaming, ensuring Know Your Customer (KYC) process for all depositing users and putting in place measures for responsible gaming.
While the new rules contain several contradictory and confusing provisions, and there are doubts about their legal and constitutional validity, the rules also create an unnecessary additional compliance burden for gaming companies by being at the vagaries of private SRBs for approval of games and seeking membership of such SRBs.
The issue is further compounded by the fact that 'wagering on any outcome' of any real money game will not be verified or approved by the SRB, and it is the SRB that has the duty to ensure that any game that will cause user harm or addiction will not be permitted.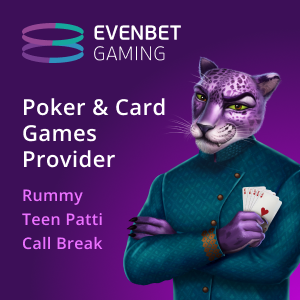 The central government is therefore seeking to outsource its regulatory and policing powers to private entities comprising seven or more board of directors, including experts from gaming, education, psychology, child rights, information technology, public policy, law enforcement etc. Apart from industry representatives and sympathisers, the board of SRBs will, in all likelihood, have retired bureaucrats, judges and other persons who have occupied positions in the government or other government-affiliated bodies or committees.
The rules have not imposed any cap on the fees that can be charged by the SRBs for membership and verification of each game, leaving it to the whims and fancies of the boards of such organizations to charge any amount that they deem fit for membership and verification of games. Going by current trends of fees charged by industry bodies, the amount that each company will have to pay for membership and verification could exceed Rs. 50 lakhs in a year and even cost upwards of one crore rupees.
All real money gaming companies will also have to deploy additional funds towards hiring a key managerial person to act as a Chief Compliance Officer to ensure compliance with the rules and as well as a nodal contact person for 24×7 coordination with law enforcement agencies and a resident grievance officer to deal with customer grievances (both the nodal and grievance officer could be the same employee).
Besides the membership and verification fees and higher compliance cost of additional employees, given that the guidelines for approving online real money games are subjective, vague, and unclear, SRBs and their members indulging in rent-seeking behaviour to selectively approve and verify games cannot be ruled out.
Large gaming companies, who are well funded by venture capital firms and industry bodies that such funded startups fund, have largely indulged in sycophancy, welcoming the new online gaming rules and praising the government and MeitY officials; however, once the nitty-gritty and process of implementation of the rules begin, it is more than likely that smaller startups who do not have annual budgets upwards of one crore rupees are likely to face difficulty in continuing operations.
Elimination of competition faced by burgeoning startups is perhaps one of the reasons why large gaming companies and their affiliates have welcomed the rules vocally and shied away from any criticism on the record.
It remains to be seen whether MeitY would step in once the SRBs are formed, and rules are implemented to ensure that the rules do not become anticompetitive and smaller gaming startups' concerns of exorbitant fees and rent-seeking behaviour by SRBs are addressed.