India should create a regulatory body to classify online games as based on skill or chance, introduce rules to block prohibited formats and take a stricter stance on gambling websites, a government panel said in a report as first reported by Reuters.
The Central Government has constituted a committee of top government to give recommendations to regulate the area of online skill gaming. Online skill gaming industry is navigating uncertain regulatory landscape with States pushing to enact prohibition laws.
The lack of a uniform framework to regulate the online gaming industry has hurt the nascent industry that is expected to be $5 billion industry soon. For example, the Karnataka Gaming Ban Law enacted last year even hit chess competitions.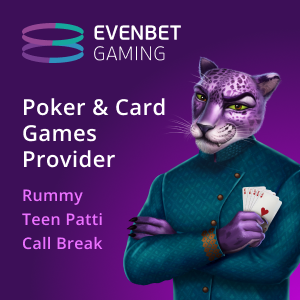 In this background, the government has set up an inter-ministerial taskforce in May to study and recommend a regulatory framework for the sector. The seven-member inter-ministerial task force, has members from the Niti Aayog, as well as secretaries of the Ministry of Home Affairs, the Department of Revenue, Department for Promotion of Industry and Internal Trade, the Ministry of Information and Broadcasting as well as the Meity secretary.
Accordingly to Reuters, in its confidential draft report dated Aug. 31, the panel of government officials calls for creation of a new regulatory body under India's IT ministry to determine which online games qualify as games of skill, then "seek compliances and enforcement." The MoS in IT Ministry has held multiple meetings with stakeholders in recent months.
To streamline the legal framework, the 108-page report said India needs a new federal online gaming law, which will provide regulatory flexibility "with punishment provisions, along with blocking powers, for the government against prohibited gaming formats". Gambling and betting is currently under State list meaning each State can decide the framework.
"On the aspect of prohibiting games of chance (e.g. gambling websites or apps) being played online, the proposed Digital India Act can include it in the list of prohibited user harms that will not be permitted," the report stated according to Reuters.
The panel noted that many offshore betting and gambling websites that are illegal in India have become popular among Indian users. The new legal framework would apply to both free and pay-to-play skill games.
As per Reuters, the IT ministry will finalise the report after receiving further comments from panel members, who are some of Modi's top bureaucrats, including the heads of the revenue and sports ministries.