Online gambling platforms' advertisement banners on the back of state transport buses in Tamil Nadu are being removed. The development follows the Tamil Nadu government recently gazetting the Online Gambling Ban Bill after the Governor gave his assent.
One of the opposition party leaders, Edappadi Karuppa Palaniswami of AIADMK, supported the move to remove the ad banners as he believed children and people living in the rural area might get influenced into thinking that they can make money through online gambling.
With the Bill getting approved, any form of online gaming that involves money or stakes is banned in the state. This has also sparked a huge controversy after the Ministry of Electronics and Information Technology (MeitY) recently released the amendments to the IT Rules. Under them, games such as poker, rummy and fantasy sports, which require skill are permitted while any form of gambling and betting is banned. Games like rummy and poker have also been categorized as games of skill by the Supreme Court but are banned under new law in Tamil Nadu.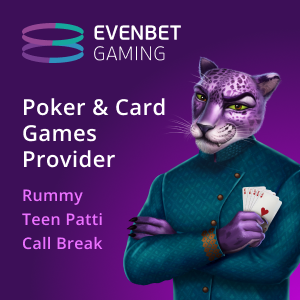 Justice (Retired) K Chandru, the head of the commission that recommended banning online gaming for stakes in the state, recently said that the state government will follow its own legislation. Chandru believes that the law is for the well-being of the people of the state as reports of several people committing suicides after losing money in online rummy have surfaced.
Meanwhile, Roland Landers, the CEO of the gaming industry body All India Gaming Federation (AIGF), has announced that they would be challenging the newly formed law and added that they have full faith in the judicial system.
Image Courtesy – NewsJ