A car driver, who was addicted to online rummy games and robbed his former employer to settle his losses, has been arrested by Chennai police. The woman senior citizen registered a complaint with the Velachery police station that she was robbed by two masked men on July 30.
The 36-year-old man, along with his friend, broke open the house of the 68-year-old Indumathi who was living alone in Sheshadripuram street in Velachery, Chennai and robbed her of jewels and other valuables at knifepoint, reported Times of India. 
After investigation, police team found that the two masked men had entered her home but they could not identify the duo. However, on a detailed investigation of CCTV visuals throughout the route, police could gather the information that the men were not wearing masks at a distance and when the visuals were shown to the elderly woman, she immediately identified one of them as her former driver, Ismail.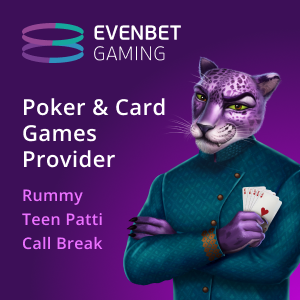 The police team reached Ismail's residence but he had already left the place and after a prolonged investigation could nab him from a hideout on the outskirts of Chennai on Friday. On Ismail's information, police nabbed his accomplice, Abdul Salam (35) whom he had befriended from a liquor shop in the city.
Ismael on interrogation told the police that he was addicted to online rummy and that he had robbed the woman to fund his online rummy games as well as to settle the old debts that he incurred while playing the game.
Meanwhile the Tamil Nadu government on Sunday sought public views on the proposed gaming ban ordinance. It is worth noting that the earlier law enacted by the state was quashed by the Madras High Court as unconstitutional.
The present DMK government is treading a cautious path to ensure it is able to defend the new law when challenged in the courts.
The Justice Chandru Committee earlier gave  report favouring a ban. Recently, the self regulatory gaming body AIGF has urged the Tamil Nadu governor to not approve the proposed ordinance. AIGF said a complete prohibition or ban on online skill-based games has been held to be arbitrary, illegal and unconstitutional by the Hon'ble Madras High Court in a judgment of a division bench of the court dated 3rd August, 2021 in Junglee Games India Private Limited v. State of Tamil Nadu & Others.