Esports and gaming organization Galaxy Racer has partnered with EDM (electronic dance music) festival Sunburn to bring the millennial and Gen Z customers together. The partnership is a result of the increased popularity of gaming among both endemic and non-endemic brands.
The Valorant India Invitational video game competition will be held in Hyderabad later this month, and the music festival has joined on as the official venue partner.
This is the first time Sunburn has worked with the esports sector. The event will be used by Sunburn's owner, Spacebound Web Labs, to increase fan interaction.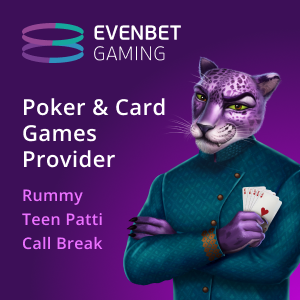 Around 42 percent of Gen Z gamers listened to music while playing, and 22 percent recommended music to other online gamers while playing, according to the 2021 Deloitte's Digital Media Trends fall pulse study. 11 percent had been to live concerts at gaming venues.
"Collaborating with Galaxy Racer gives us an opportunity to enter the gaming industry, which is on the rise in India. Music is a part of gaming, and e-sports is just the right synergy for us. We are always on the lookout for unique distribution and this is one such opportunity to engage our fans with this unique blend," said Karan Singh, CEO of Spacebound.
This is the first international Valorant tournament in South Asia. The tournament at Sunburn also plans to release an exclusive music video. Chief Gaming Officer of Galaxy Racer, Siddharth Ravishankar said that the partnership is all about "encashing the untapped opportunity of esports and music coming together".
"Music and gaming are two elements that have an immense influence on Gen Z, and merging them has yielded huge success globally. This partnership fulfills our aim of blending premiere esports events with music festivals as the goals and the vision of both companies align perfectly. Fans can attend just the finals, or both the finals and the music festival," he added.