During the ongoing India Game Developer Conference (IGDC), creators of India's home-grown BR game Indus, SuperGaming, announced that the game will be making a debut inside one of the most popular Battle Royale title Fortnite.
Using the Unreal Editor for Fortnite by Epic Games, two female developers have created maps, game modes and gameplay of Indus Battle Royale inside Fortnite in just under a month.
"We learned, built, and created Indus with UEFN in about 27 days with no prior Unreal experience. This will allow us to test Indus' gameplay with external audiences faster and give more gamers a chance to experience Indo-Futurism through their game of choice — Fortnite," said Christelle D'cruz, co-founder at SuperGaming.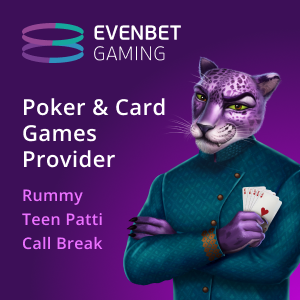 The game is expected to enter beta testing on the Google Play Store very soon, but how do players get access to Indus inside Fortnite? To get access, players will need to preregister to get a key to enter the map designed inside Fortnite.
Indus Battle Royale is arguably the most ambitious game by Indian developers. Previous games by SuperGaming MaskGun, Silly Royale and Battle Stars have all received pretty well with the gamers. Combining their previous experience, the company plans to create one of the best battle Royale games.
CEO of SuperGaming, Roby John, in his statement, said, "At SuperGaming, we firmly believe that India's culture and talent demand the biggest possible stage for the world to see and play in. With Fortnite having an estimated 220 million monthly players globally, there's no better way to bring Indus and Indo-Futurism to the world".
The game also recently crossed seven million pre-registrations. The game will feature fast-paced gameplay with futuristic Indian-themed maps and characters. Players who do get access to the beta should also help developers find bugs and further improve the game to make it on par with popular games globally.