Saudi Arabia-based Indian expat named Jakson Joseph has bagged the grand prize of 125,000 dirhams in Emirates Draw MEGA7. He emerged the winner after matching five out of seven winning digits sequence at the lucky draw.
Originally from Kerala, the 34-year-old currently works in the logistics sector. As per reports, Joseph was only one digit away from securing the 100 million dirhams grand prize. However, he seems satisfied with what he won, and rightly so.
"When I shared the wonderful news with my wife, her thoughts were somewhere on the cricket pitch, cheering for India against New Zealand. To her, my win and India's game were on the same exciting level. In her eyes, it was a day of double wins," Joseph said in a statement as per Siasat.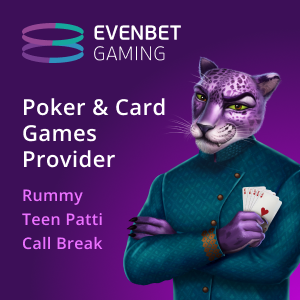 Like many others, this was not Joseph's first time trying the lucky draw. This result was obtained by him after a lot of dedication. These lotteries and lucky draws are a regular occurring activity where many people take part on a regular basis.
Emirates Draw, the organizer of MEGA7 is also one of the biggest gaming organizer in the country. Notably, it also runs the draws EASY6, and FAST5. What's interesting is that many Indian expats have now won lakhs and crores from these lucky draws. Last year there were multiple lottery winners native from India across Dubai.
Common people winning life-changing draws
Ajay Ogula, a driver for a jewellery company who earned Dirhams 3,200 per month, won Dh 15 million (Rs 33 crore) in the Emirates Draw. Another man named Sajesh NS working as a purchasing manager at a restaurant won a lottery worth Rs 55 crore at Abu Dhabi Big Ticket Live Draw.
Lotteries and Lucky Draws aside, Middle-eastern countries are now moving towards esports and real money gaming. As previously reported, UAE is soon establishing luxury resorts with gaming aspects. Saudi Arabia is focused on esports, with the crown prince recently announcing Esports World Cup starting 2024.