A recent report by Technavio has claimed that the global online gambling market is set to grow by $150.5 billion till 2027, at a compound annual growth rate (CAGR) of 11.03% starting this year.
Factors such as mobile gambling, increase in betting on esports, and reduced stringency in government regulations will drive the growth of the market according to the report.
Mobile gambling is regarded as the key driver in the market growth. The falling average selling price (ASP) of smartphones and advancements in communication network infrastructure are contributing to an increase in smartphone penetration. Casino games and esports may be played on smartphones because of their easy and user-friendly design.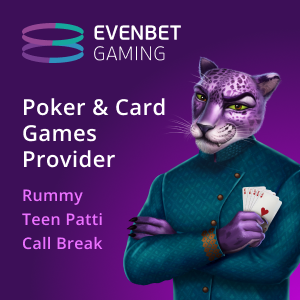 There are, however, several challenges too. A major one includes user data security. The majority of gaming websites lack an appropriate framework for dispute resolution and transparency in cash reward disbursements. Additionally, they lack standards for fair and responsible casino play.
The report regards cyber attackers and scammers as one of the challenges to the online gambling market. Offshore gambling websites do not have proper cyber-attack prevention systems in place and are often the target of data breaches.
Another challenge to deal with is gambling addiction. To counter this, virtual reality (VR) is now being used where addicts are placed in a virtual gambling environment. In order to meet their demands, therapists are permitted to place gambling addicts in a VR setting and are carefully led inside the VR setup, which in turn helps to reduce the addiction and promote healthy gambling and growth of the sector.
From 2017 to 2021, gambling through PCs and laptops had the biggest share in terms of device preference due to better experience. The total amount gambled through them stood at US$106.34 billion during that time. From early 2021, mobile-based application and web services became better optimized and have currently surpassed desktop gambling.
The report compared major regions like North America, South America, Europe, Asia Pacific and Africa and determined which of them would contribute the most. The Asia Pacific is forecast to contribute 39% with India, Australia, Japan and South Korea leading the charge.
The Covid-19 lockdown also affected the growth of online gambling as physical casinos were under lockdown, which led to increased demand for online casinos.