After launching their advertisement campaign across Mumbai and Bengaluru metros last month, illegal Chinese betting website Fun88 has now started promoting itself through its new illegal offerings – lottery and Satta Matka.
The illegal offshore betting platform is portraying itself as a legal betting and gambling entity and trying to lure in as many people as possible during the festive period.
Lottery sale in India, be it online or offline, is controlled by the state governments and has authorized ticket sellers, while Satta Matka is an unregulated and illegal local game. Despite that, Fun88 is offering it brazenly.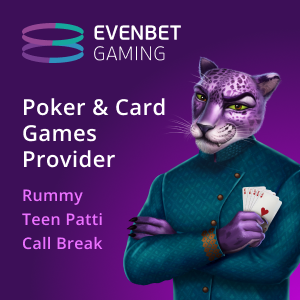 These illegal betting platforms also spend a lot on promotions through celebrities on social media, cable TV networks, billboards and posters. What's intriguing is that promoting these illegal betting platforms is prohibited with the Ministry of Information & Broadcasting issuing multiple advisories stating it.
When it comes to Fun88, it onboarded former South African cricketer Dale Steyn as their brand ambassador in August. Notably, Steyn is a popular figure among Indian cricket fans. Most of these illegal betting platforms hire either former cricketers or movie/TV artists to promote themselves directly or through their surrogate brands.
In order to further blend in with other legal online gaming platforms, the illegal platforms provide legal games (games of skill) along with betting and gambling (games of chance). However, since their websites and apps are not verified, they can easily manipulate the odds and cause huge financial losses to users for their own benefit.
While the ad agencies and social media platforms get easy cash, innocent people can get duped after watching their favourite celebrity promote these illegal betting platforms. Some of them even claim them as legal through the celebrity adverts.