At a recent event, Minister of State for Information Technology, Rajeev Chandrasekhar, was put forward a question regarding taxing the online gaming industry heavily, so much so that some of the firms are forced to shut down.
Chandrasekhar replied by saying that online gaming has emerged as one of the fastest growing sectors, but there was no clear regulatory framework. While many players innovated and created quality products, there were bad actors as well who used them to their advantage. This was one of the major reasons why online gaming received a bad reputation, he said.
To avoid that and ensure healthy growth, MeitY has created a framework to allow online permissible games and appropriate regulation of the sector, the minister further said at The Economic Times Startup Awards.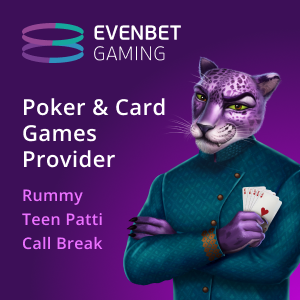 He revealed that the new backbreaking GST policy has been created keeping the bad actors in mind as all the states who were in favour of it believe online gaming should be discouraged.
MeitY is currently working to bring different government departments together to achieve the same viewpoint on the industry. Chandrasekhar stated that people will soon witness the framework being implemented and things going back to normal.
Meanwhile, the ministry recently decided to put plans to establish Self-Regulatory Organizations (SROs) on hold. Now it remains to be seen how the online gaming sector will be regulated.
The 52nd GST Council meeting also did not deliberate on the 28% tax as much which is probably due to the fact that the whole GST regime is set to be re-evaluated after six months from implementation date.
Speaking of implementation, the Centre brought the new GST policy into force from October 1, however, many states are yet to implement the same. As per the Revenue Secretary Sanjay Malhotra, 13 states remain to amend their state GST laws.