The Centre is considering setting up a group of ministers (GoM) to address the regulatory issues concerning the online gaming sector and other matters pertaining to it.
The GoM is expected to be comprised of Home Minister Amit Shah, Finance Minister Nirmala Sitharaman, IT Minister Ashwini Vaishnaw, and Information and Broadcasting Minister Anurag Thakur.
"The work on creating an SRO is going on. We are talking to the industry, but the overall consensus is to form a GoM to look into all the aspects of the online gaming sector," said a senior official to The Economic Times.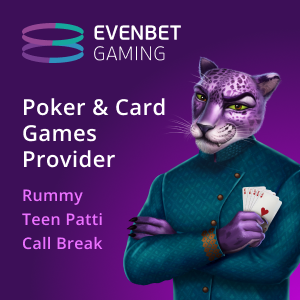 The GoM will reportedly be assisted by officials from the department of revenue, income tax and Department for Promotion of Industry and Internal Trade (DPIIT), while the Ministry of Electronics and Information Technology (MeitY) will still act as the nodal ministry for the sector.
The story so far
The announcement to form a regulatory framework for the online gaming industry was made at the start of this year and the IT Rules, 2021 were amended and notified in April.
The government also announced the plan to form three self-regulatory organizations (SROs) in three months at the time. These SROs would look over the entire online gaming industry and decide on what games would be permissible and what would be not. However, even after six months, there is no progress on the matter.
Several industry bodies such as the All India Gaming Federation (AIGF), Esports Players Welfare Association (EPWA), All India Gaming Regulator (AIGR) Foundation, and a consortium of E-Gaming Federation (EGF) and the Federation of Indian Fantasy Sports (FIFS) applied to form an SRO.
However, the original plan to form SROs with industry bodies was put on hold recently as there were concerns regarding them being backed by large organizations which could influence decision-making.