Addressing a press conference right before the GST Council meeting today, Delhi finance minister and AAP MLA Atishi Marlena talked about how online gaming startups are contributing immensely to the Indian economy and how the 28% tax levy and show cause notices that are being issued can slow down the progress of the "sunrise sector".
Atishi said that Delhi was one of the states that opposed the GST Council's decision. She further stated that online gaming is not a luxury activity which only the rich can play. It is, in fact, being played by thousands of people across income levels on a daily basis.
Increasing the GST rate suddenly would also result in closure of several small startups. With many of them leaving the market, people will then be exposed to illegal platforms where they can face heavy financial harm, she said.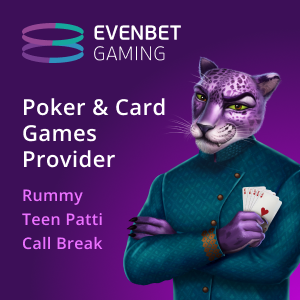 "Not only has the GST Council slapped the online gaming industry with the 28% tax slab starting Oct 1, but the Central Govt has also issued tax liability notices to all our gaming start-ups, cumulatively worth Rs 1.5 lakh crore!" Atishi tweeted.
"A Rs 23,000 crore industry is being threatened to pay 6x its total worth – a decisive step meant to wipe out India's fastest growing start-up sector, 50,000 jobs and 40 crore users from the market," she further said in the same tweet.
Hon'ble Finance Minister @AtishiAAP addressing an important Press Conference, regarding today's GST Council meeting | LIVE https://t.co/TtTSrjOQcs

— AAP (@AamAadmiParty) October 7, 2023
While she admitted that the decision by the GST Council to review the new rate after six months of implementation came as a relief, the sudden spree of tax evasion notices by the Directorate General of GST Intelligence (DGGI) now threatens the sector.
The DGGI recently sent tax notices to various online gaming firms with one amounting to Rs 28,000 crore to a single entity, Dream11. As of now, the total amount demanded by the DGGI has crossed Rs 1 lakh crore with the current valuation of the entire real money gaming sector being around Rs 30,000 crore.
Atishi said that this would wipe off the entire online gaming industry as there is no way companies can pay the amounts demanded, leading to closures and mass layoffs of talented individuals working in the sector.
She expressed that she would discuss the matter in today's meeting and request the members to take corrective action to save the Indian online gaming industry.
The online gaming sector, casinos and horse racing now follow the 28% GST rate on full face value of initial deposits. The decision was taken during the 50th GST Council meeting after deliberating on the report submitted by the Group of Ministers (GoM).