On March 21, the Union minister of information and broadcasting Anurag Singh Thakur, as part of his response to a question in the Lok Sabha, implied that states have the authority to form laws relating to online gambling
The DMK MP from Salem SR Parthiban, asked the minister about the guidelines for online games of chance and skill with respect to dealing with mental health problems along with the details on interim guidelines for website and game development formed with the aim to minimise the negative impacts of and violent and addictive gaming.
The minister began his written reply by saying that "Betting and Gambling come under Entry 34 of List-II in Seventh Schedule of Constitution of India, in respect of which States have power to legislate. Accordingly, states have enacted their laws to deal with gambling, including which are available online, within their jurisdictions."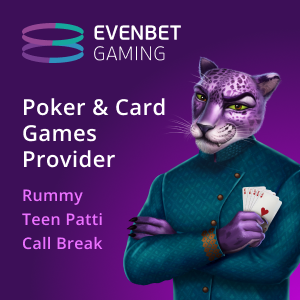 Thakur further said that there have been rulings clarifying the difference between games of skill and games of chance. He added that according to the Supreme Court, "games of skill" are those in which a high degree of skill is necessary to win.
"Games which are predominantly based on chance are considered as 'Gambling' under Indian Laws," said Thakur.
The initial part of the answer is being construed by many as the minister implying that Tamil Nadu was right in enacting the online gambling ban bill which was returned by Governor RN Ravi recently citing that the state lacked "legislative competence" to form it.
The DMK MP Parthiban tweeted the Union minister's response, adding that it justified the Tamil Nadu government's stance on the matter and that the state had every right to enact online gambling laws.
"The Tamil Nadu governor had returned the Bill passed by the state assembly banning online gambling on the grounds that the state government has no power to legislate on the subject," he said.
A number of cases of suicides relating to debts incurred from playing online rummy have been reported from Tamil Nadu in the past couple of years. With that in mind the state government decided to ban online gambling including online rummy in the state.